Posted by DryahyaTV Sep. 27, 2009
Group Sexual Practice in Japan
Hasan A. Yahya, Ph.Ds
Cultures perceiving sex intercourse is widely different between cultures. Open societies are distinguished by open sexual relations. Others, however, like Arab and Islamic cultures, sex in general is controlled under Islamic ethics and moral standards differ from other cultures. While secretly some sexual relations are practiced in the Arab countries, the form of polygyny is practiced in addition to other forms of marriage. Here is a performance of sexual intercourse in Japan, though it is not strange beside economic progress, morals in terms of sexuality practices is widely open. Here is the story of 500 young males and females in actual sexual intercourse publicly televised and published as promotion of freedom of speech.  
The Story:
250 young girls were invited to having sexual intercourse with 250 young boys, In picture one, the girls were escorted to a Jim, The instructions were given, the girls were having their clothes on. (Pic. 1), Then instructed to undress and wait. (Pic. 2), 250 boys were undressed and invited to join the girl in a sexual intercourse. (Pics.3,4 &5)
1.<![if !vml]>
<![endif]>   
   The girls before undressing   
2.<![if !vml]>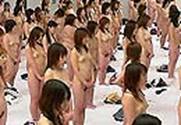 <![endif]>
       The girls after undressing
3. <![if !vml]>
<![endif]>  
    Public Group Sexual intercourse
4.<![if !vml]>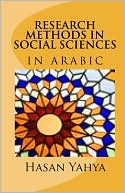 <![endif]>
500 (male and female) group sexual intercourse in pics. 3,4,&5
 5.<![if !vml]>

<![endif]>
The story, in Japan, an organization deals with sex business, invited 500 young men and women between 20 and 24 years of age. They were invited to perform alive sexual intercourse, for a cause to promote freedom about sex.
In a large Jim, the girls were escorted and instructed to take off their clothes, after becoming totally naked, the same number of young men were invited to join the naked girls  and having sexual intercourse with them. The love scene was free for media video cameras.  In the above pictures, the process began and ended viewed by photographers and video camera men. The whole scenes may be found by searching: Japan, group sex.
Comment:
While (al-Hamdu Lillah) unlike the Arabic and Islamic countries in terms of morality, these scenes or any activities related to sexuality is considered taboo, I wonder, about the gap between cultures in this case. While sexual intercourse is free with no guilt (Haram-or-Zina) sense committed live in front of video cameras, the Arab and Muslim woman still veiled. The gap is no doubt is very large. This is not a call for adultery, but to learn how cultures perceive sex differently where honor-killing is taking place in some countries. ( 422 words) www.hasanyahya.com
From: Legal Adultery: Sexuality & World Culture for the author on Amazon (English version).
About the writer:
Hasan Yahya is an American Arab scholar, and a professor of sociology. He published 27 plus books and 200 plus articles on articlesbase.com and wfol.tv cover sociology, psychology, religions, cultures, politics, poetry, IQ Test Measurement and short stories in both Arabic and English. His articles may be found on articlesbase.com, Face book and other internet sites. His recent book published on Amazon titled: Legal Adultery: Sexuality  & World Cultures. (English) and al-Zawaj wal-Jinse fil 'Alam,  Lawlaki: Lawlaki Poetry Diwan, Tales and articles, 2000 Bayt Min al-Shi'r al-Arabi. (Arabic). His recent activities reflects his expertise and knowledge on youtube's Dr. Yahya TV under the name of askdryahya. Dr. Yahya resides in Michigan, USA
[This article from dryahyatv.com channel.]
Contact
Videos may be seen under
askdryahya at youtube
*****************
حلقات مسلسل عاصي 71-73